Let's face it, everyone wants to save just a little more on their gear. In classic L9 fashion, we've made it easy to do so with L9 Quality Used Gear. In our warehouse, we have products that aren't exactly new in the plastic or products that have been lightly used as a demo. We believe these products should be marked down significantly, giving our customers the best possible deals their gear!
We are thrilled to offer certified used gear on L9sports.com! We offer Used Skis, Boards, Bikes and more for even sweeter deals and deeper discounts.
HOW WE SELECT OUR USED GEAR

We want our customer to know the exact condition a "used" product is in so we have designed a straightforward rating system in order to clearly classify each product into three categories: "Used", "Demo" and "New Other".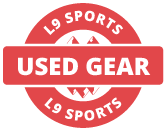 Our Used Gear Category online consists of lightly used products with extremely minimal wear. We only select products in the best possible shape for our online store to ensure your experience is the best it can possibly be.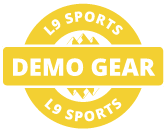 Our Demo Gear Category consists of products that have been lightly used by our employees or customers at our retail locations. We have ensured all necessary maintenance has been completed before the product hits the site. The skis and bikes will be tuned with parts fixed or replaced and ready to ride out of the box!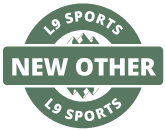 Our New Other Category consists of products that are brand new, never used but each have a case where they need to be discounted. These are usually products with packaging that's damaged, bike parts we have taken off of previously built bikes or products we have had for sale on our retail floor without a box.